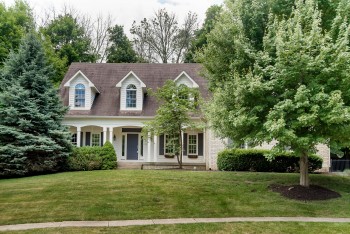 IMPORTANT INDIANA PROPERTY TAX NOTICE
If you bought a home in Indiana in 2016 it is important all your exemptions are filed. You would have received a gold rod sheet detailing what you need to do in your title work package.
• If you bought a home in 2016, you most likely filed for your homestead deduction at closing, however it isimperative that you verify it was accepted and posted by the Auditor prior to December 31, 2016.
• If you sign and date the sales disclosure/application and close by December 31, 2016 you have until January 5, 2017 to file for the homestead deduction.
• If you refinanced or took out a new mortgage AFTER January 1, 2016, you will have until December 31, 2017 to file for your mortgage deduction.
• If you took out a mortgage prior to January 1, 2016 but after March 1, 2015 you have until December 31, 2016 to file for your mortgage deduction.
You will need to bring your key number or tax parcel number along with your mortgage recording number, lender name and loan balance when you file.
Beginning January 2016 and after, even if the use or ownership of the property changes later in the year, a deduction OR exemption validly in place on January 1 will remain in place for the current tax year.
For additional information on the filing of deductions and/or the required forms, please visit: http://in.gov/dlgf/8516.htm
We have some amazing homes for sale in Central Indiana – Carmel, Fishers, Tipton, and Indianapolis. Click here to see the homes we have listed and call us at 317-572-5033 if we can help you in the purchase or sale of your next home. Click the following link to view the Listings:
http://matrix.miborblc.com/DE.asp?k=509049XQ537&p=DE-9330155-229
Here's to a happy experience as you sell your house and buy your next home!
Century 21 Agent Elisabeth Lugar works as a part of the Lugar Team at Century 21 Scheetz providing local expertise to help people buy, build, sell, and relocate in the Greater Indianapolis Area. Her team has been voted a Pinnacle Quality Service Team by her clients and is a Master Team at Century 21 Scheetz.
Elisabeth Lugar, Broker-REALTOR / Relocation Specialist, Lugar Team at Century 21 Scheetz, 4929 E. 96th Street, Indianapolis, IN 46240, 317-995-1128 cellular; 317-572-5033 office