Real estate investing is my passion! ☺ Here are some good things to know about buying a home in the state of Indiana:
It takes about 30 days to close on a home.  

You will

need a

prequalification letter plus earnest money of 1% of the offer price saved up. 

You will write a check for earnest money at the time you write an offer. 

Indiana property taxes are paid in arrears (one year behind) so you will get a credit on the settlement statement at closing for the taxes the seller has not yet paid. 

Your first payment is around 45 days after you close on a house. 
Below are a list of basic steps from making an offer to taking possession of your new home. 
Obtain a pre-qualification letter. A local lender is a great option because they are readily available.

Start your home search and preview the homes in consideration until you find a wonderful home.

Submit offer.

Deliver Earnest money (usually 1% of purchase price)

You will make written application for financing with your lender.

HOA and CCRs are delivered for your review.

Order Inspection / Negotiate Inspection Response. You will pay for this inspection and it generally costs around $350 - $650 depending what you order.

Order Homeowners Insurance.

Obtain loan approval/mortgage assumption approval.

Call Utility companies to have utilities transferred into your name the day of possession.

Homeowners Insurance should be effective at closing.

Final Walkthrough

Make sure you have monies wired for closing.

Close and take possession of your new home.
My clients describe me as reliable, responsive, and relentless. ☺ I will take great care of you! Call me on my cell anytime at 317-995-1128. I look forward to the opportunity of finding you a wonderful home! Here is a link to my client reviews: https://www.lugarrealestate.com/realsatisfied-testimonials/  Here is a good home search if you want to look on your own: https://www.lugarrealestateteam.com/map/
When I work with buyers I set up an automatic search so you will be sent homes within 15 minutes of coming on the market. I am accessible and work when you are not. It's very important to me that you see homes asap so we don't miss out on any opportunities. I'd love the opportunity to earn your business.
I will help guide you through each step of the buying process, offering sound advice along the way. 
A few tips:
Don't make large purchases when you are buying a home.

Don't quit your job.

Stay in constant contact with your Lender and Realtor.

Make sure you reach out to your county for a receipt for the homesteads and mortgage exemptions filed at the closing table. If the title company doesn't file them for you, you will file them before December 31st
How I Can Help You Buy a Home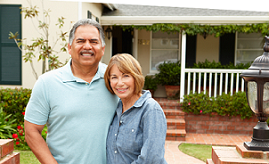 Whether it's your first home or if you're an experienced buyer, purchasing a home is a complex process. By working with us, you'll find a home in the neighborhood where you want to live, one that fits your budget and meets your goals for features, quality and value. Once you've found the home that's right for you, we will guide you through the process of making an offer; negotiating the terms of the sale; getting your potential purchase inspected, repaired and appraised; and closing the sale.
When you work with us, you will:
Be more likely to find the home that meets all your criteria

Lessen the amount of time it will take to find your home

Understand all the terms, processes and documents used when buying your home

Have up-to-date market information that will allow you to make informed decisions

Have a skilled negotiator working on your behalf, one who is committed to looking after your best interests

Enjoy peace of mind, knowing that all the details of your purchase are being taken care of by an experienced and knowledgeable professional
I am detailed and help walk my clients through each step so they can easily reach their goals. Prior to moving to Indiana 13 years ago I moved 10 times in a 15 year span ultimately moving from California back to Indiana so I know how important it is to make the transitions as seamless and easy as possible. I am passionate about my business. Invested in education, mine and yours. It is my goal for you to confident, secure, and informed at every turn.