SELLING YOUR HOME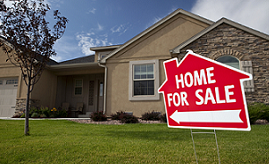 We have a proven marketing plan to sell your home in the least amount of time and for the most money. Here is how we help our clients reach their real estate goals in the sale of their house:
DISCOVER YOUR HOMES MARKET VALUE
Request a FREE Comparative Market Analysis to determine the approximate market value of your home in today's real estate market.
FREE SELLER'S INFORMATION
When we represent a seller, we have your best interest at heart. You will get our full attention, 24/7 availability, top notch staging advice, professional marketing, tough negotiating skills , and amazing photographers as well as our expert and honest advice.  We believe it's our job to not only sell yourhome for the highest price, but to do so quickly with as little stress and interruption in your life as possible.  We go above and beyond for every seller and provide you with services that make the process of selling your house easier including: CSS – Centralized Showing Services making yourhome easier to show, tracking of your home through our Zillow Premiere affiliation to maximize and measure online visibility, easy and secure electronic signing through Dotloop, Leadrouter which gives me immediate connection to online home buyers, and every home I list receives a UNIQUE HOME SITE ensuring that your property stands out.
We use a professional photographer, drone, and matterport so buyers get as much information about your home. Here is an example:  https://my.matterport.com/show/?m=CCkRJACrTzf.  93% of buyers begin their search online and it is my goal to provide the best online presence and to reach the most qualified buyers.
PROVEN MARKETING PLAN
We have an aggressive strategy for attracting home buyers to your listing. By distributing your listing information along with photographs to 200+ websites, we maximize every opportunity to attract qualified buyers. To give you an idea of the our professional photographer, here is a link to their site https://www.vrxmedia.com
In addition to your unique website and the advertising by Century 21 Global and Century 21 Scheetz, we utilize Back at You Media and Homesnap which allow for advertising on Google, Waze, Instagram, Linkedin, and Facebook.  We will incorporate all social media platforms to promote yourhome plus open houses and broker opens if you are comfortable with those.  
When you choose to list with us, we will ask you to think about what you love about your home and features that make your home stand out: Exterior, Interior, Mechanical, Electrical, Media/Entertainment, and Landscaping. We will create a display in your home highlighting your home, your homes features, and the community.
CANDID
Lastly, when you work with us, we will educate you throughout the process using our expert knowledge as well as explain each step of the transaction. We promise, you'll be in good hands. Take a moment to read our client testimonials:
 https://www.lugarrealestate.com/realsatisfied-testimonials/ 
 https://www.zillow.com/profile/Elisabeth-Lugar/#reviews
We work extremely hard for our clients. Our goal is always to give candid advice and to sell your home quickly and for the most money
By working with us, you will:
Be more likely to realize the highest return on the sale of your home

Reduce the number of days your home is on the market

Become familiar with all the terms, processes and paperwork involved in selling your home

Have confidence that your home will enjoy exposure to more buyers and agents with qualified buyers

Receive regularly updated market information that will enable you to make informed decisions

Have a skilled negotiator working on your behalf

Have peace of mind knowing that all the details of your sale are being handled properly by a licensed and trained professional
With gratitude,
Beth & Ethan
Please call or text us anytime  317-995-1128 Beth's cellular & 317-650-6073 Ethan's cellular
Search for homes at: www.LugarRealEstate.com https://elisabethlugar.com/search
Read some of my client reviews here: https://www.realsatisfied.com/Elisabeth-Lugar and https://www.zillow.com/profile/Elisabeth-Lugar