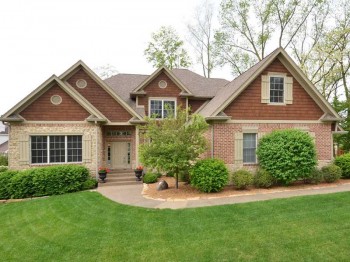 Life is an adventure! And home ownership is a key player in that adventure. From the pursuit of buying your first home to the many experiences with family members there, your home is a vital part of that adventure. We feel a great privilege to be able to provide both our professional and personal experience throughout your home buying process and be a part of your adventure.
Our own adventure in real estate has spanned the country. We went from renting an apartment near Fort Ben in Indianapolis just after we were married, to renting an apartment and then a townhome while in graduate school in Virginia Beach. We followed that by moving cross country and renting an apartment in North Hollywood, California.  Since that time, we have rented a home in Las Vegas, bought our first home in Burbank, and our second home in Glendale. Over eight years ago we moved back to Indiana where we bought our third home in Fishers and a rental property close by.
We love being a part of so many adventures. From helping our parents in their recent moves to making new friends as they relocate to Indianapolis for work, we strive to increase the joy in the adventure and minimize the stress. And while we cannot remove all the stress or take away all the emotion, we do our best to keep a proper balance. That is what makes it an adventure.
So, have a great Thanksgiving enjoying friends and family.  And please continue to call us for information about real estate, events, and activities in Fishers, Carmel, and areas surrounding the Greater Indianapolis Area.  ( Jack and Elisabeth Lugar, The Lugar Team at Century 21 Scheetz, 317-572-5033)