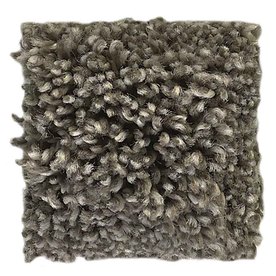 Carpet is expensive.  Pretty much like everything else that goes into keeping your house updated and fresh. We have clients who recently spent $18,000 to re-carpet their home with top of the line Shaw carpet.  We're a little more thrifty and spent $3300 to put a mid-grade carpet in a former rental that we were selling. Either way, putting in new carpet is probably going to reach at least four figures.
When it comes to selling your home, carpet can be a major factor in finding a buyer. Moderately worn or stained carpet may be okay to live with when they are your stains and traffic patterns, but a buyer isn't so willing to accept those blemishes. So what do you do?  Do you replace all the carpet? Do you patch a section? Do you only re-carpet specific rooms? Maybe it's time to forego carpet all together and put down laminate or hardwood.
Here are five things to consider when you prepare to re-carpet:
1. Don't go super cheap. When we cleaned up our rental property in preparation to sell, we dedicated $10,000 to paint, put in new carpet, install laminate flooring, and stain the kitchen cabinets. We got quotes from multiple flooring vendors and found pricing all over the place. One vendor said they specialized in putting in carpet for houses going on the market. I about choked on their price for a very low grade carpet. I also looked to independent contractors who would install the carpet I purchased from a big box store. This price was reasonable but I wasn't eager to have to do some of the leg work myself. Eventually I found a wholesaler who would do everything for the same price as the contractor.  I was able to get a mid-level carpet installed and saved a few thousand.
The goal is to give an appearance of quality, which makes sense.  To do this you need adequate carpet and a quality pad. One of the big mistakes sellers make is that they put in a cheap carpet and pad and then ask buyers to remove their shoes as they tour the house. Nothing reveals bad carpet like the sock-feet test. The seller is better off having the buyer keep on their shoes in this case.
You also don't want to overspend. Unless you are selling an elite, luxury home, you just need something that presents the house well. Getting any return on your investment in carpet is hard enough. Going top of the line makes it that much more difficult.
2. Don't just do the hallway and mismatch the bedrooms. I have to admit this is my pet peeve. All I can assume is that people do this to save money and the carpet salesman encourages it because they think it's better to sell some carpet than none at all.  Unfortunately, from a buyer's perspective it's a big no no.
We regularly say to our sellers that you live in your home differently than when you are selling your home. A little carpet stain can be ignored when it is your stain. A foggy window isn't that big a deal. But when a buyer sees these things, they think about more repair expenses. You may not mind mismatched carpets between the rooms and hallway, but a buyer does. It's a little thing, but remember, the buyer is spending hundreds of thousands of dollars and little things start to add up.
3. Don't let the carpet guy pick your colors. Carpet salesman have one major task – sell carpet. While they may have your best interest at heart, they may also need to get rid of an overstock of rose colored rolls of berber.
I once thought I might need a new roof on my home, so I called a roofer and asked him to come to my house and tell me the condition of my roof and whether I needed a new one.  Instead of coming to my house, he immediately told me on the phone that I needed a new roof.  Confused, I asked how he knew that since he had not seen my roof. His response was this, "I'm in the business of selling roofs. If I come to your house and look at your roof, I'm going to tell you that you need a new roof."
If you ask you carpet salesperson what the latest trends are in style and color, they may give you an honest answer. However, that answer may not be correct. I'm pretty sure a wallpaper salesman will tell you that wallpaper is a better choice than paint.  The best thing to do is ask a designer or Realtor.  They see the latest design trends everyday, and are unbiased.
4. Don't just pull up the carpet and expose concrete or floor boards. If you have a mess on your hands with disgusting carpets, you are better served to replace the carpet than expose what's underneath. We had a client pull up the carpet on their home only to show the cracked concrete slab beneath.  While it is normal for concrete to crack, every buyer that saw it was afraid the house was going to fall off its foundation. Adding new carpet solved that problem.
Most buyers lack vision, so when they see exposed subflooring, they are afraid. They cannot visualize what a space will look like with new carpet or laminate. By putting in new flooring, what you don't get back in the cost of the replacement, you most often will get back in selling your home quicker.
5. Patch only a small section. Sometimes there is only one big stain in an otherwise hardly worn carpet. To solve this problem we have hired a carpet specialist to cut a replacement piece from a closet or use a matching remnant to repair the spot. We had a client who in the process of moving remembered that they had covered a grape juice stain with the couch years before. Instead of surprising the new buyers with this formerly hidden stain, the sellers repaired the spot and everything looked perfect. Often times, it is hardly noticeable and can save thousands of dollars.  Of course this is a solution for a single spot and not for multiple stains throughout a room.
In the end, when you are trying to sell your home, new carpet can be just the remedy to finding the perfect buyer, but you need to do it right. None of us want to spend any more money than we have to to find a buyer, but strategic carpet replacement can be the key to selling or not and holding on to the highest price possible.