Are you using your mobile device or computer to search for your next home?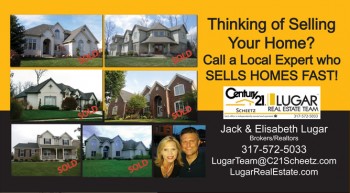 A huge percentage of home buyers are starting their initial home search on the Internet.  Lugar Team at Century 21 Scheetz  captures numerous buyers that are starting their home search through our numerous on-line marketing initiatives.  Internet leads have a long incubation process from initial contact to the time they make a buying decision.  Follow-up with these future buyers is critical and we are able to do so with our client care (email drip campaign, phone calls, postcards) that keeps them abreast of the current marketplace and inventory. Our team uses technology to find buyers for the homes we sell as well as provide our clients with the best tools to find a wonderful home! 
How important is marketing to selling your home?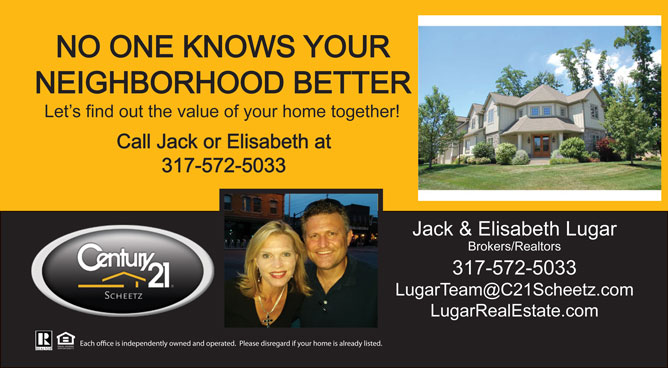 Our marketing is focused on exposing your home to the highest number of buyers. We do this by targeting our efforts towards results proven marketing strategies such as our mailing program that provides up to date market data to the consumer and builds our credibility in the marketplace as the information portal for all real estate dealings. Also, through our instant information program, we provide and audible property tour on the buyer's phone when they dial the number on the sign we place in front of your home. Our website provides a first time home buyers guide, free home evaluations, and the ability to sign up for an online home search that provides consumers with all the new homes that are for sale – faster than Zillow or Trulia. How do home buyers sign up for this?  On our website or by sending lugarteam@c21scheetz.com an email with their name, phone number, email, and criteria they are looking for in a home. This information is sent directly to Jack Lugar and Elisabeth Lugar. It is not shared.
We are a boutique real estate team the respects your privacy and works closely with you to sell your home for the best price and in the shortest amount of time. We also use these marketing initiatives to provide the broadest exposure to all the homes we are selling.
Call us today, and we will provide you with the strategies and tactics that we will use to sell your home. 
Warmest regards,
Jack and Elisabeth
Jack Lugar and Elisabeth Lugar, Brokers/Realtors; Certified Relocation Specialists
Serving Fishers/Carmel/Zionsville/Northern Indianapolis – Hamilton, Hancock, Boone & Marion
Masters Team & Quality Service Producers
4929 E. 96th Street, Indianapolis, IN 46240  317-572-5033 office lugarteam@century21scheetz.com
Communicate, Collaborate, and Celebrate Real Estate – Be Moved!