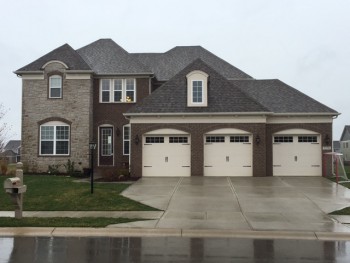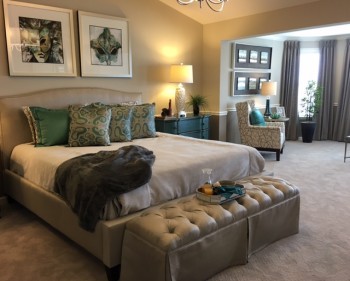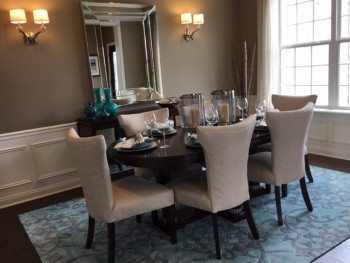 Are  you interested in buying a home? Read below for the very latest in home sales and interest rates that I received in my email compliments of Wells Fargo. We always recommend for our clients to seek the counsel of a local lender. You are able to talk with them directly, go into their office, and they are on your same time zone. At the closing table things go much smoother if your lender in on your same time zone!
New home sales rose to 512,000 units at a seasonally adjusted annual rate in February 2016, up 2.0% over January. That compares to an average sales pace of almost 395,000 units annually during the previous six years, and a rate of just over 900,000 units between 2000 and 2009.
The median price of new homes sold in February was $301,400, a 2.6% gain over the median price in February 2015.
Existing home sales dropped 7.1% in February to an annualized sales pace of 5.08 million units. That's below 2015's sales rate of 5.23 million units. By comparison, the annual sales rate averaged almost 5.6 million units during 2000-09, and just over 4.7 million units over the last six years.
The median price of existing homes sold in February was $210,800, a 4.4% gain over the median price in February 2015.
The Consumer Price Index dropped 0.2 % in February, but the CPI less food and energy – known as the core CPI – rose 0.3% for the second consecutive month. That's the biggest two-month increase in the core CPI in almost ten years. Since February 2015, the CPI is up 1.0% while the core CPI is up 2.3%.
The net worth of US households grew by 3.1% in 2015, a slowdown from the 6.0% gain posted over 2014.
Owners' equity in real estate rose 10.2% in 2015 , decelerating from 2014's 10.7% gain. As a percentage of real estate owned, owners' equity stands at 56.9%, the highest share since mid-2006. Its recessionary low of 37.1% came in early 2009.
Industrial production dropped 0.5% in February. The index, which measures output at the nation's factories, mines, and electric and gas utilities, has increased in only two of the past 14 months.
The average rate on 30-year fixed-rate mortgages in Freddie Mac's survey was 3.71% during the week ending March 24, down two basis points from the previous week. The February average of 3.66% was 21 basis points below January's 3.87% average. All rates quoted have fees and points averaging 0.5% to 0.6% of the loan amount.
Here's to your good life and a happy experience as you sell you house and buy your next home!
Century 21 Agent Elisabeth Lugar works a part of the Lugar Team at Century 21 Scheetz providing local expertise to help people buy, build, sell, and relocate in the Greater Indianapolis Area. Her team has been voted a Pinnacle Quality Service Team by her clients and is a Master Team at Century 21 Scheetz.
Elisabeth Lugar, Broker-REALTOR / Relocation Specialist, Lugar Team at Century 21 Scheetz, 4929 E. 96th Street, Indianapolis, IN 46240, 317-995-1128 cellular; 317-572-5033 office
*pictures of homes for sale in Fishers, Indiana