Happy New Year! We hope you had a wonderful holiday season! We are thankful for good friends, great family, a wonderful community, and good business!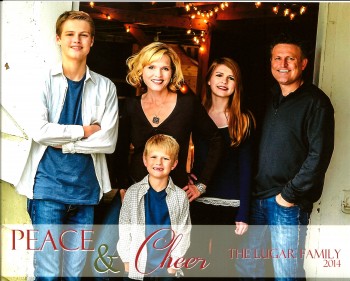 As we look back over 2014, we are extremely thankful for our clients and new found friends. We have had the opportunity to help many sell, buy, and/or build homes this last year. It has truly been a pleasure to help our clients find a wonderful home for themselves and their families.
Every home buying and selling experience is different, yet each equally rewarding, and that is why we are looking forward to a great new year. If you know of anyone who is looking to sell or buy, it would be our sincere privilege to help them through the entire process from the acceptance of the offer, the inspection negotiation, and ultimately the transfer of the title at the closing table. We love our work and are thankful for such great clients who also become friends! Here are some comments from our recent clients:
Fantastic to work with. Readily available for questions. Everything went as explained, the entire experience and transaction incredibly smooth. (Paul P. Fishers, Indiana) 
I highly recommend the Lugar Real Estate Team. I've worked with a lot of Realtors through the years as an investor and homeowner and Elisabeth Lugar is by far the best I've ever worked with. She is extremely knowledgeable and has great attention to the details that make a huge difference when you're trying to buy or sell a home. Most importantly she works so hard on your behalf and it's very obvious she treats your home like it is hers with that same amount of effort and concern. Once the Lugars had our listing, we had an offer in a little over 30 days. It is amazing because though we had a nice home it wasn't one that would sell itself. Also we had the added complication of it being a vacant home and on top of that we had moved away from the area. So it was extremely critical to us to have a realtor like Elisabeth that gave 200% effort versus the minimum effort that is unfortunately so common among most realtors these days. If you want a realtor that will go above and beyond the call of duty to sell your home, call Elisabeth Lugar. (Cheryl V. Fishers, Indiana) 
Jack listened to what we were looking for in a home. He was never to busy to show us a house we found online and guided us in the right direction without an ounce of pushiness common in many realtors. Patient and attentive Jack was more than a realtor but a friend to us during the difficult process of finding our "dream" home. Our needs were very specific and we ended up choosing a home that Jack found for us. Because he is so skilled we ended up being the first people to view the home and bid on it. Using his excellent negotiating skills we were able to overcome the obstacles the selling agent was putting out there trying to get the best price for seller. We would definitely hire Jack again if we are in the market to buy or sell a home and will recommend him to anyone and everyone! Thanks for everything Jack we love our home!!!! (Annie G. Carmel, Indiana) 
We recently moved to the Indy area and Jack was very helpful on helping us find our dream home-quickly. He took the time to understand our wants and our needs and was always there to answer any questions. (Danny R. Noblesville, Indiana) 
Elisabeth and her husband were attentive and patient. With a military move to Indiana from North Carolina, we were treated like her only priority in the world just by phone alone. When we came to Indiana to look at the homes that she had suggested and that we like from the website, she treated us like rockstars. This is customer service at its absolute finest! I will only buy a home in the area from Elisabeth Lugar. In the unfortunate situation that the military choses to move my family out of state again, my single biggest regret will be that Elisabeth would not be our buying agent in whatever state we end up in. Not only is she a fantastic real estate agent, but she can quickly be called a friend by anyone who tours homes in Indiana with her. (Ron N. Fishers, Indiana) 
Elisabeth was very effective way in finding potential buyers for two separate homes that she sold for us. The attention to detail and speed in which she navigated the process was impressive. (Brian H. Indianapolis and Fishers, Indiana) 
Elisabeth was great to work with. She has a very knowledgeable and calm manner that make the process very smooth. We would definitely use her in the future and recommend her services to anyone who asks. (Julie N. Fishers and Carmel, Indiana) 
Elisabeth was extremely conscientious. She kept in very close touch. She was available whenever needed. She was enthusiastic about the potential for selling our home. She was dependable. She held several Open Houses to help stimulate interest in our home. If a friend wanted to use her as an agent, I would not discourage that person but give a good and uplifting recommendation. (Beth M. Carmel, Indiana) 
Elisabeth Lugar is a pleasure to work with. She represented me in purchasing a home while I was living 500 miles away. Her knowledge and professionalism made this difficult situation much easier. Elisabeth was readily available to answer questions and do research when needed. I called upon her frequently.  (Margaret M. Carmel, IN) 
Elisabeth has been very active in showing my house. She is easy to deal with. The listing was a rental property so there were additional challenges of working around the renters schedule and she did all she could to accomodate them and get the house shown often. (Tom G. Fortville, Indiana) 
Jack and Elisabeth were very helpful in giving advice about getting our home ready for showing and handled the offers and closing efficiently. (John L. Carmel, Indiana) 
Jack is also my son. However, his advice on staging the house was definitely beneficial in the sale of our house. Integrity, creativity and hard work put it all together for a good experience. (Judy L. Carmel, Indiana)
At the time of my purchase, I was living in southern Indiana, Jack was there for me with answers to all my questions and his knowledge of the Indianapolis area was very helpful with finding a location for my home purchase. He made my purchase easy and stress free. I had a budget for what I wanted to spend on a home and Jack kept me within my budget. Plus, I asked for his opinion on several homes and he did not sugar coat anything. That is what I liked about Jack, I was looking for honest answers and he gave them to me. This was my fourth home to purchase and Jack was the best that I have ever dealt with. If and when I plan on selling or purchasing a home in the future, Jack will be the person that I call. I highly recommend Jack and his team for the any selling and purchasing of a home. He knows his business. (Brian L. Carmel, Indiana.)
Our job is your future. If you know of someone who would appreciate the level of service we provide, please call us and we will follow up with them or have them reach out to us. We will take excellent care of them.
If you would like a free home analysis, home tour, or would like to sell or buy home contact us at:
Jack Lugar, 317-448-5585 cell, jlugar@c21scheetz.com;
Elisabeth Lugar, 317-995-1128 cell, elugar@c21scheetz.com;
The Lugar Team at Century 21 Scheetz, 317-572-5033 office, lugarteam@c21scheetz.com.