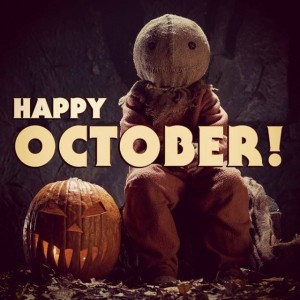 It's October and time to give you our top Halloween spots in the Greater Indianapolis area! I know that many of you follow our blog to keep up to date on what is happening in and around the Fishers, Carmel, and Indianapolis area as well as staying up to date on the local real estate market. Just as an update, right now there are 534 homes for sale in Carmel, 545 homes for sale in Fishers, 403 homes for sale in Noblesville, and 224 homes for sale in Zionsville.
We think the Children's Museum is a great place to take your kids anytime of the year! But at Halloween they have the Tomb of Doom. From October 16th through the 31st, kids can wear their costumes and explore as they search for the Lost Mummy!
The Indianapolis Zoo has their Halloween ZooBoo every weekend from October 16th through the 30th. The zoo stays open late with the animals on exhibit. There is a hay maze, monster music, pumpkin bowling, a haunted train ride and trick or treat stations.
One of the most popular events is the Headless Horseman at Conner Prairie. The cost is $9 or $13 depending on the day of the week you go. There is storytelling, crafts, live music, and a nightly staging of "The Legend of Sleepy Hollow" complete with hayride.
So, have a great October enjoying the events, some warm cider, pumpkin bread and please continue to call us for information about Fishers, Carmel, and Indianapolis Real Estate, Events, and Activities.
Trick or Treating will be on October 31st from 5-8 in Carmel and 6-8 in Fishers.
If you or a family member needs a good Realtor in Hamilton Country or the Greater Indianapolis Area we'd love the referral! We make a constant effort to improve the level of service we provide to you because, in our business, the most profound assets we possess are your respect and trust. Please feel free to call us if you need anything at all; we are always here to help.
Jack and Elisabeth