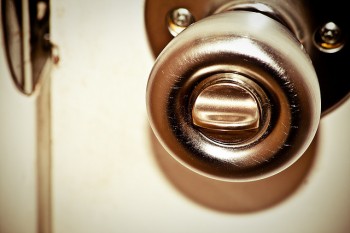 What does it take to sell your home in the least amount of time and for the most money?
Recently, I was reading House Beautiful online looking at the trends for 2013 and 2014, and ten different designers had ten different opinions. What makes a home sell in Glendale, California is different than what it takes to sell a home in Indianapolis, Indiana. Trends are often subjective to where your home is located. The best way to know how to sell your home quickly is to look at the competition in your market and understand you don't live in your home the same way you sell your home. If you have two comparable homes, priced similarly, buyers will most often buy the home that has the modern and contemporary updates.
In Hamilton County and the Greater Indianapolis Area, I have found that homeowners are not only painting walls and trim, they are performing "Brassectomies" on their homes. They are replacing all brass fixtures and hardware with Brushed Nickel or Antique Bronze. It's hard for buyers to visualize a home with new paint, carpet, hardware, and updated cabinets. If your home already has these elements it will sell quicker.
Yet, home buyers don't be afraid of the brass! Brassectomies are relatively painless and can be done prior to moving in. Check with your local handyman on just what it would cost to replace the hardware in a home that needs a brassectomy and work that into the price you offer on the home. As long as you prepare in advance, you can close on a home and have all the hardware replaced within a day of moving into your home. The key to buying a home is to look at homes within your budget and find a location you love. Once you find that location, make sure you like the look and feel of the home. It is easier to give a home in the perfect location a face lift and brassectomy than to choose a perfectly updated home in a bad location, and sometimes that is all it takes to completely change the look and feel of a home. Location is one element of home ownership you can never change. So, make sure you buy a home in a location and on a lot that you love and don't be afraid of the brassectomy!  It won't even hurt a little.
If you or a family member needs a good Realtor in Hamilton Country or the Greater Indianapolis Area we'd love the referral! We make a constant effort to improve the level of service we provide to you because, in our business, the most profound assets we possess are your respect and trust. Please feel free to call us if you need anything at all; we are always here to help.
Jack and Elisabeth