No matter how much you prepare and how excited you are about your new home, moving will always be a bit stressful.
There are endless to-do's and tiring tasks, and once you're finished, there's still unpacking and organizing to be done.
Even so, you can take steps to streamline your relocation and minimize problems.
Are you planning to move properties soon? Take a look at these helpful tips as you get started.
Declutter and donate. Your first step should be to declutter your house and donate any items you no longer need. You should do this a few months out — long before you start packing.
Start vetting and reserving services early on. Book your packers, movers and moving trucks early on. This will ensure you get the dates you need (as well as the best rates).
Pack an overnight bag for each member of the family. Think about what you'll want access to on moving day and on the first night in your new place. Make sure to include snacks, water and anything else you might need.
Get creative with packing materials. You don't necessarily need packing peanuts or costly bubble wrap to keep your items safe. Consider using hand towels, dishcloths, blankets, socks and other soft belongings instead. (They need to be packed anyway, after all.)
Label boxes systematically. Pack items by room and label each group of boxes with its own color (using stickers or a marker). This makes them easy to spot when loading, unloading and unpacking.
Plan for your pets and kids. Little ones and pets could get in the way during the big move, so make sure you arrange for them to stay somewhere safe until you're more settled.
Thinking of buying a new home this year? Get in touch to start your search.
Housing decisions are never small. Where you choose to live impacts your budget, your job prospects and your social life.
And in the future, your home plays a major role in what your retirement might look like (financially and logistically).
For these reasons, housing decisions require plenty of careful consideration.
Want to be prepared to make the right choice when the time comes? Start here.
1. Should you build or buy? 
Both building a new home or buying an existing one can be good choices. You'll typically pay more for a new home, but it will likely need fewer repairs and have lower maintenance costs.
Existing homes, on the other hand, are usually cheaper upfront. They may come with more issues and potential repairs, though.
2. Is it better to move or to remodel? 
There will typically come a time when you outgrow your first house. When this happens, you'll need to decide whether updating (or expanding) that property is best or if you're better off finding a new home instead.
Renovating will come with some hassle and mess, but if you love your location or your kids' schools, it can be a smart choice. Buying a new property would allow you to change some of those foundational aspects — things like location, school district and community amenities.
3. Is it time to downsize? 
As you age and your kids move out, you might consider a smaller house. Downsizing can reduce your monthly costs, free up cash flow and reduce the amount of cleaning and maintenance you need to do.
On the other hand, it may be hard to part with your long-standing home — both for you and your grown children. You'll also want to think about things like your budget, long-term retirement plans, physical comfort and more.
Need help making a big housing decision? We're here for you. Get in touch today to discuss your options.
Your home is an investment — and protecting that investment is probably one of your top priorities.
So as the seasons change and you start to spruce up and refresh your space, be sure to make time for maintenance as well as spring cleaning.
Keeping up with essential tasks will help ensure your home stays hazard-free, retains its value, and maybe even delivers a profit in the future.
Here are the top spring maintenance tasks to add to your to-do list today.
Structure and Foundation
Check the foundation and exterior walls for cracks.
Clean gutters and downspouts and repair any leaks or holes.
Inspect the roof, looking for loose or missing shingles, damage to any pipes, or unusual wear and tear.
Check for gaps around doors and windows and reseal them.
Systems and Appliances
Test smoke alarms and carbon monoxide detectors.
Schedule an HVAC tuneup to ensure your system is ready when it's needed.
Clean the refrigerator coils to lengthen your fridge's life span.
Flush the water heater to remove all the sediment that has built up over the last year.
Replace air filters if you haven't done so lately.
Clean your dryer vent duct to prevent fires and keep the dryer working more efficiently.
Outside Details
Check for termites to stop a damaging infestation as soon as possible.
Clean the siding, check for damage to exterior woodwork, and repair and reseal these areas as needed.
Check the sprinkler system to make sure all the heads are facing the right direction and do a test run before setting up your watering schedule.
Clean up the landscaping by trimming, mowing and clearing debris. You may also think about planting some seasonal flowers.
Proper maintenance is critical to maintaining your home's value. If you're planning to sell soon, it's even more important.
Are you thinking of selling your house and buying a new one soon? Get in touch today.
Are you ready to make the transition to a new home? Or at least take a few steps to get there?
If so, you'll need to think about selling your current property, and you're probably hoping to get the best price possible.
Renovations can be a great value booster. The right changes appeal to buyers and help you make a great return on your investment.
Here are four ways you might want to renovate before selling.
Fresh Paint Job: A new coat of paint is one of the most affordable renovations — and you can even do it yourself. Uplifting colors, like taupe or soft teal, can make a room look brighter. Remember that the more neutral the area, the easier it is for buyers to picture themselves living there.
Countertops and Light Fixtures: If you want to make your home look new without undergoing a full remodel, updating the countertops and light fixtures can work wonders. Similar to paint colors, it's best to stick with simple styles.
Break-Even Remodel: Did you know the kitchen and bathrooms are the most important parts of the house? To interest buyers, consider a break-even remodel in these lived-in spaces. If the cabinets and floors are outdated, try low-cost upgrades (like new hardware) so the rooms look more modern.
Market Trends: Before deciding which renovations to make, check out the latest trends in home design. Choosing improvements based on what's popular can help your house stand out to buyers — both online and in person.
Preparing your home to sell is easier with an experienced professional in your corner. To learn more about value-adding renovations, or to start looking for a new property, get in touch today.
Your paint choices have a significant impact on your home. Not only can color determine your living space's overall aesthetic, but it can also influence your mood and set the right tone for your guests. Do you want your space to feel comfy and serene or trendy and dramatic? Or maybe your family's style is somewhere in between.
Here are five color inspirations that can enhance your mood and your home.
Inspired by Nature: Are you spending a lot of time indoors? Consider adding more natural elements. Shades of sunny yellow, soft brown and deep green can open up your space and make it feel more calming.
Uplifting Hues: Trendy tones — like Pantone's Ultimate Gray and Illuminating — make a statement. Or you could use Benjamin Moore's Aegean Teal as an accent color or to add light and vibrancy to an entire room.
Rich Jewel Tones: Do you want an elegant and luxurious aesthetic? Bold magenta, deep blue and royal purple can help you create more dramatic spaces.
Classic Neutrals: Use deep gray or soft taupe to create a clean, minimalistic palette. And the best part? These colors are timeless and pair well with nearly any home decor.
Warm and Cozy: Encourage feelings of warmth and positivity with desert-inspired hues such as rust and soft pink. A soothing color, like apricot, could be perfect in a bedroom or nursery.
The right color palette can evoke the feelings you want in your home. Need more help choosing your tone and style? Reach out today for a recommendation or to look for a new space to make your own.
Equity — or the share of your property you actually own — is a benefit to any homeowner. For one, it means more profits when it's time to sell. On top of that, it can also give you cash when you need it — either through a refinance or home equity loan.
Fortunately, building equity can be easy. Every month you increase your home equity by making your mortgage payment.
If you want to build your equity even further, there are several ways to do it, including:
Buying in an up-and-coming market. If home values in your neighborhood start to rise, so will your property value. That can mean more equity, too.
Increasing your down payment. The more you put down, the less your lender will need to loan you, and the larger your equity stake will be.
Paying more on your mortgage. Putting extra toward your mortgage loan — either each month or a few times a year — can help you pay down your balance and increase your share. Consider putting your annual tax refund toward your loan to really make a dent.
Renovating your home. Anything that improves your home's value also increases your equity. Choose your projects wisely, and reach out if you need some help getting started.
Refinancing your loan. With a short-term loan, like a 15-year, you can pay down your balance faster (and sometimes get a lower rate as well). This can help you build equity more quickly.
Do you have questions about home equity? Or are you planning to buy or sell property this year? Reach out today.
If your New Year's resolution is to improve your health and wellness, your home can inspire you to do it. In fact, your living space plays a significant role in your overall well-being.
A room dedicated to workouts can motivate you to reach your goals. And healthy, clean air and elements inspired by nature can make your home feel more open and calming.
Are you hoping to make some improvements in 2021? Check out these five home amenities.
Air Filtration System: This can improve your air quality by reducing allergens and bacteria. Regular HVAC maintenance can also ensure cleaner air in your home.
Indoor Garden: Are you planning to focus on your mental health? Adding a calming indoor garden, a Zen garden or even just a few plants can help. Some plants can improve air quality, too, including English ivy and spider plants.
Home Gym: It could be as simple as adding a treadmill to an empty corner or as elaborate as converting an entire room into a workout area. If you're tight on space, consider compact fitness equipment, like a yoga mat, resistance bands or free weights.
Touchless Upgrades: Faucets, light switches, trash cans and door locks are high-contact surfaces. Replacing them with touchless alternatives can help you minimize contact with germs in your home.
Nonporous Countertops: Certain materials are more porous than others, allowing germs and mildew to be absorbed into the surface. Sealing them or replacing them with a nonporous option, such as quartz, may help you reduce the spread of bacteria in areas like your kitchen and bathrooms.
If your current property doesn't inspire wellness, get in touch today. Together, we'll find a home that better fits your goals.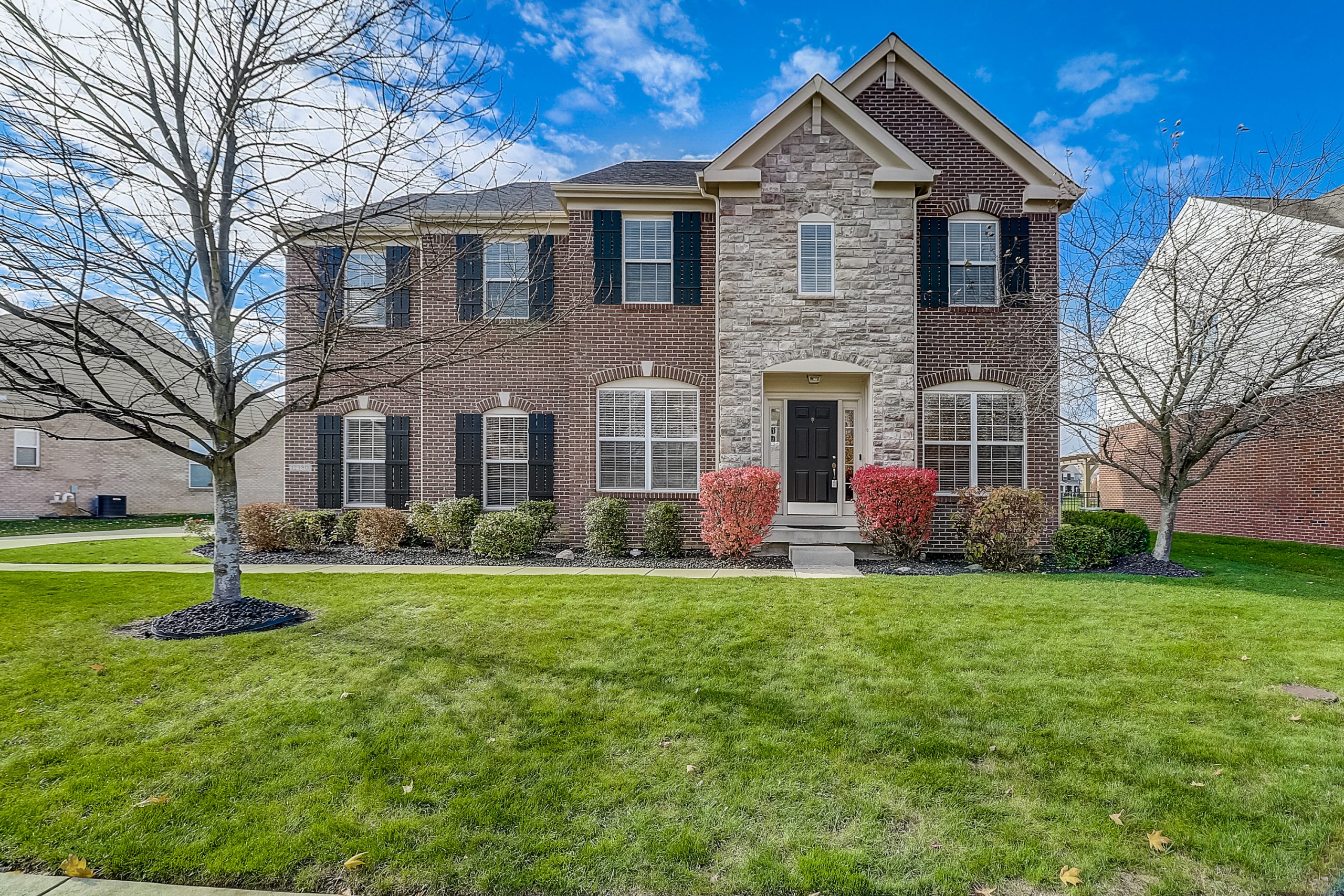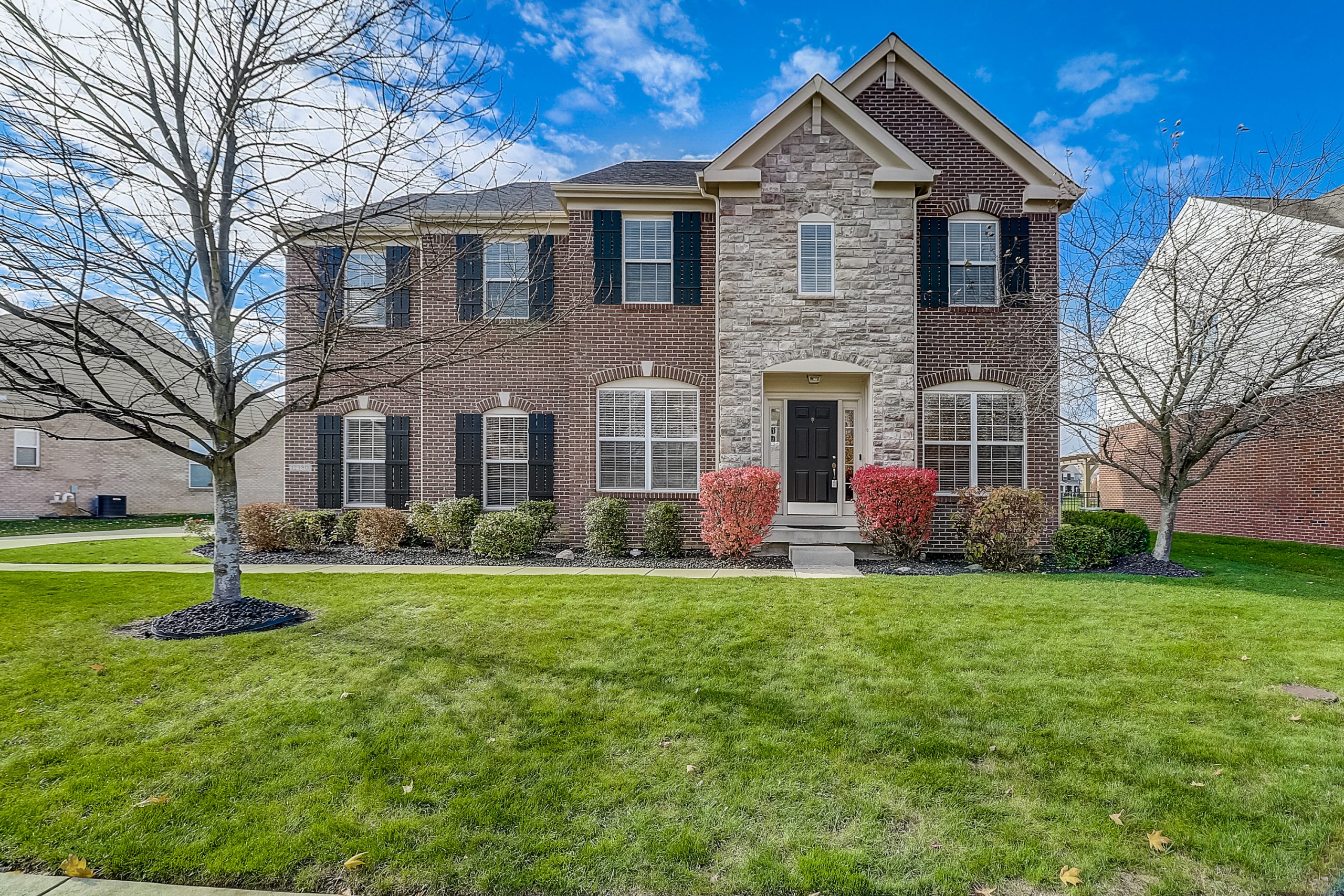 Have you filed for your Property Tax Exemptions?
If you purchased a house, changed the deed, or refinanced on your mortgage this year, you should make sure the correct exemptions are filed on your home! The Deadline to file exemptions is December 31st. Below is a summary of the rules for Marion and the surrounding counties along with contact information for each county below. Please find your county below and file your homestead and mortgage exemptions. **BE SURE TO GET A RECEIPT OR PROOF IN WRITING THAT ALL EXEMPTIONS HAVE BEEN FILED**
Homestead Deduction – *YOU MUST BE AN OWNER OCCUPANT TO BE ELIGIBLE FOR THIS EXEMPTION* If you own a home or are buying on a recorded contract, and use it as your primary place of residence, your home and up to one acre of land could qualify for a homeowner's deduction. A taxpayer cannot receive the Homestead Deduction in multiple states as the homestead is considered the "principle place of residence". The deduction is either 60% of your assessed valuation or a maximum of $45,000.
Mortgage Deduction – If you are buying property on a recorded mortgage or a recorded contract, and you are a resident of the State of Indiana, you could qualify for a mortgage deduction. The value of the deduction may not exceed the amount of the indebtedness. The deduction is either one half of your assessed valuation or $3,000, whichever is less. A person owning more than one property may not receive mortgage deductions totaling more than $3,000.
Marion County
200 E. Washington Street, Suite 801, Indianapolis IN 46204
Phone 317-327-4646 . Fax 317-327-8078
Homestead: https://www.indy.gov/activity/apply-for-a-homestead-deduction
Mortgage: https://www.indy.gov/activity/apply-for-a-mortgage-deduction
Check Status: https://www.indy.gov/activity/search-current-deductions-on-your-property
Johnson County
86 W. Court Street, Franklin IN 46131
Phone 317-346-4310 . Fax 317-736-7021
http://co.johnson.in.us – Click the GIS MAPS picture, find your parcel report, and click appropriate links to file exemptions
Hancock County
111 South American Legion Place, Suite 217, Greenfield IN 46140
Phone 317-477-1105 . Fax 317-477-1712
Email: rlowder@hancockcoingov.org
https://hancockcoingov.org
Hendricks County
355 S Washington Street #202, Danville IN 46122
Phone 317-745-9300
https://www.co.hendricks.in.us
Boone County
201 Courthouse Square, Lebanon IN 46052
Phone 765-482-2940 . Fax 765-483-4434
Email: hmyers@co.boone.in.us
https://boonecounty.in.gov